Back home in Texas after wrapping up freshman year at LA Tech. I live in Richmond, which is next door to Rosenberg, a crossroads for KCS, UP, and BNSF. The UP Glidden, BNSF Galveston, and KCS Rosenberg subs all intersect in Rosenberg. Dozens of trains daily, lots of photo opportunities. Tower 17 was original interlocking tower which controlled traffic in Rosenberg, thus the thread title. The plan is to post photos from all three area subs, with the occasional excursion afield. So here goes...
The Sunset Limited approaches Sugar Land on the UP Glidden sub.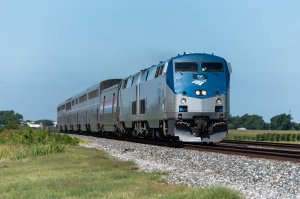 KCS manifest passes Harlem Rd on the UP Glidden sub.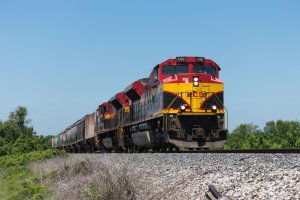 BNSF coal drag passes the N Booth CP under cover of a thunderstorm.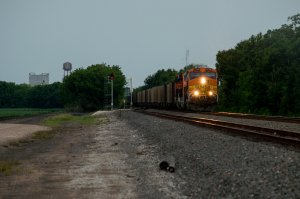 BNSF unit train waits in the Wallis siding.