First and formost, happy Veterans Day to all those who have served our country and supported our freedom!!! I now shall grant you these, not completely bad pictures.
I woke up at around 7:20 got ready and as I headed out the door I heard a horn of a westbound to the east. It turned out to have the best consist I've seen since summer.
UP 6659 westbound grain (with FXE 4678 and FXE 4667)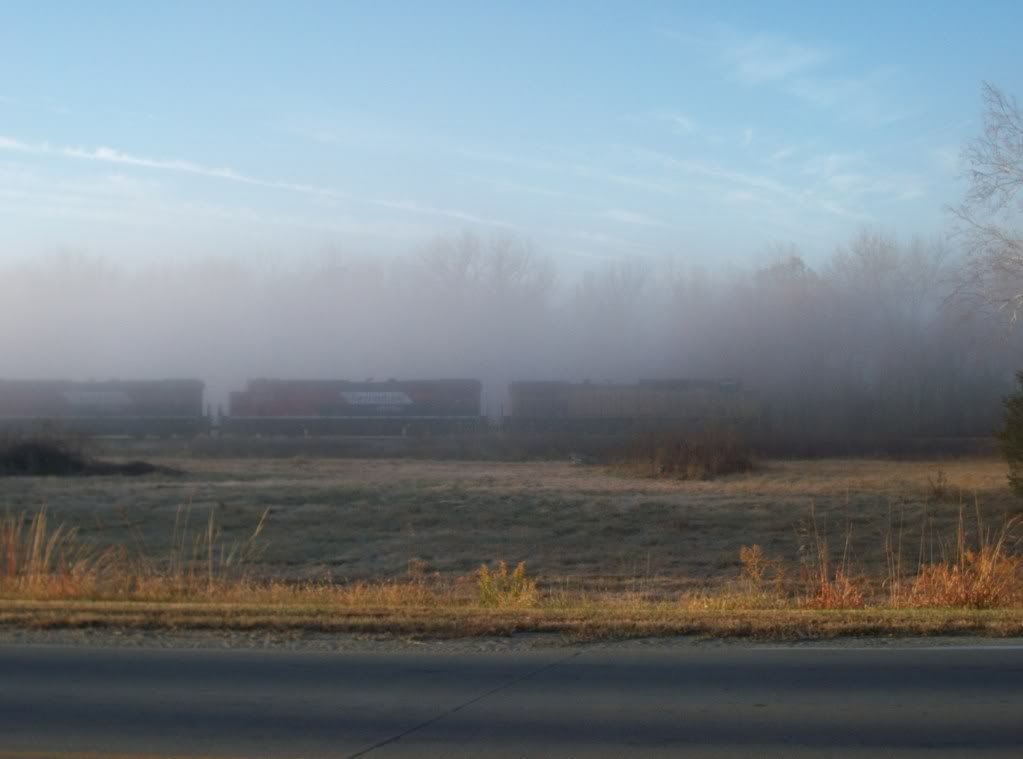 DPU (suprisingly it had one) was UP 7007, I left and didn't even hear it come by.
UP 6485 eastbound coal (mostly MoPac hoppers)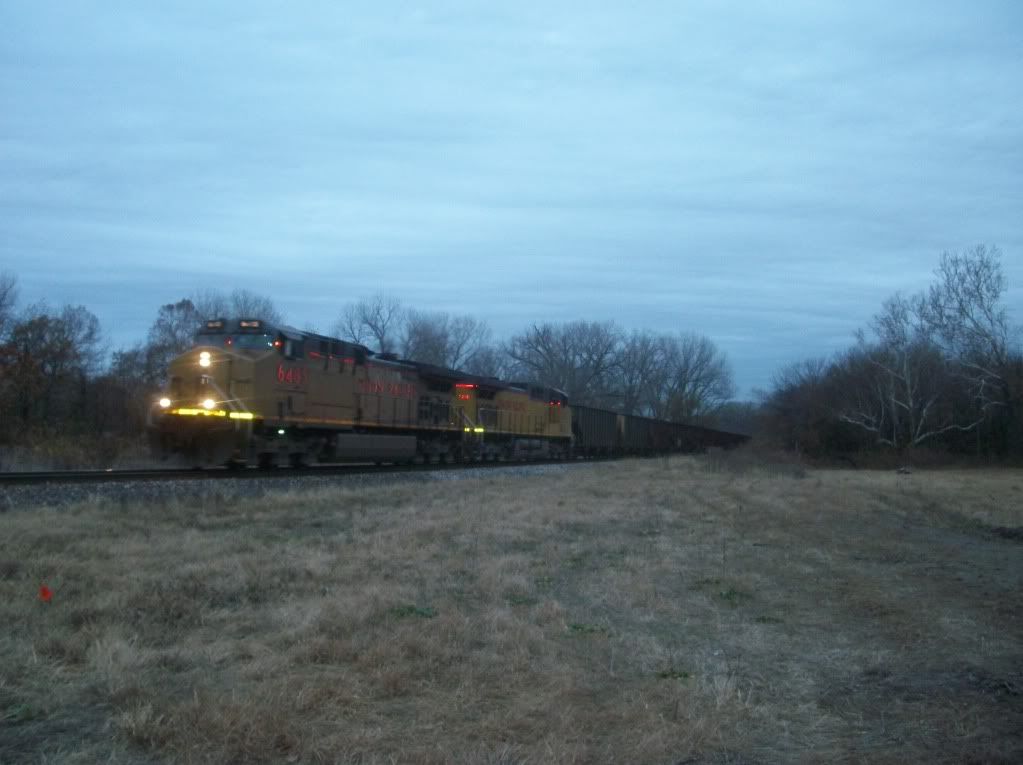 UP 7218 repaint trailing
I'm finally caught up with everyone, I hope to get some "photographic" images this weekend. Again, Happy Veterans Day and thanks for viewing.