A little while ago my computer took a crap on me, but I finally have it fixed and am able to post pictures again. Last Saturday I decided to take a road trip, so I headed south of Stevens Point to see what was around Horicon, Byron Hill, and Slinger. Here are my results....
Horicon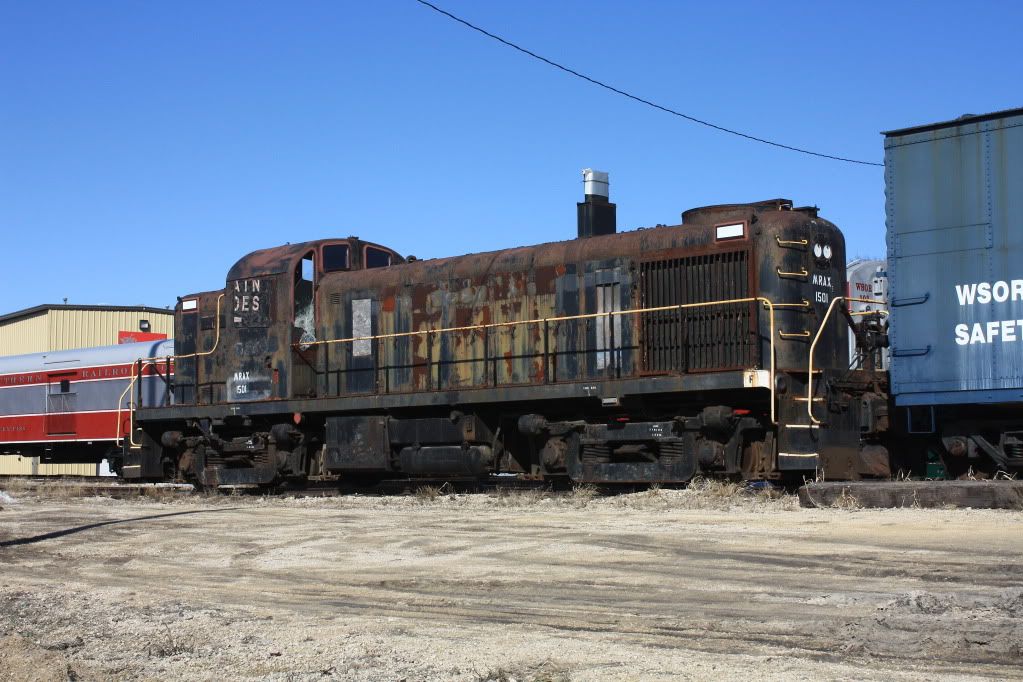 Since this is a RS2, I decided to research it a little to find it lineage, from what I found, this is the last surviving RS2 from the Green Bay Western, it was GBW #303.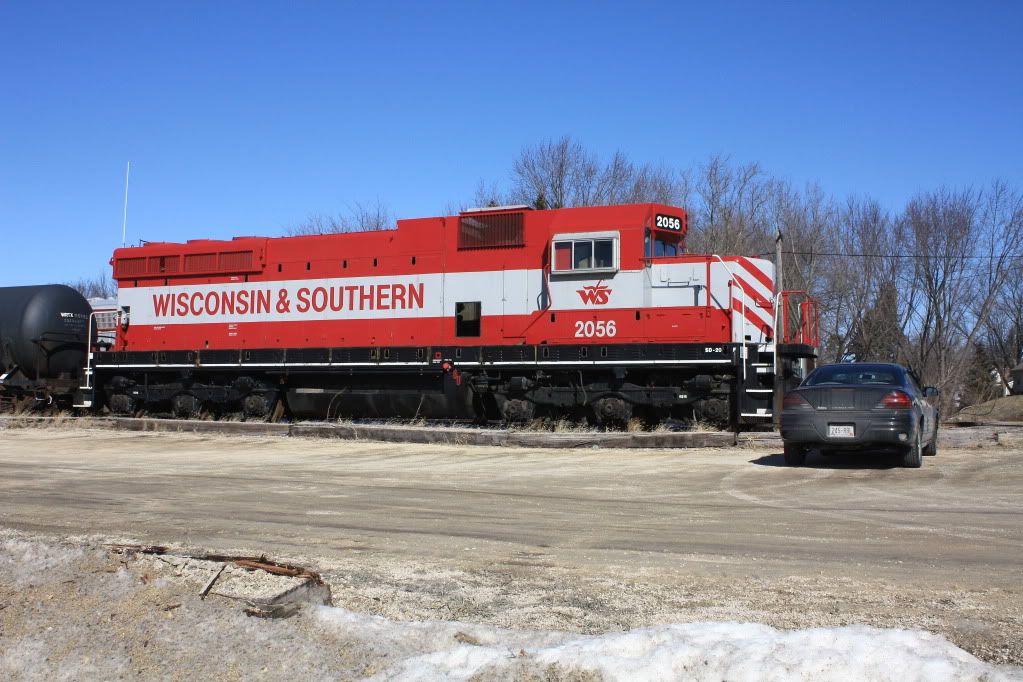 A Wisconsin Southern SD20 on a dead line.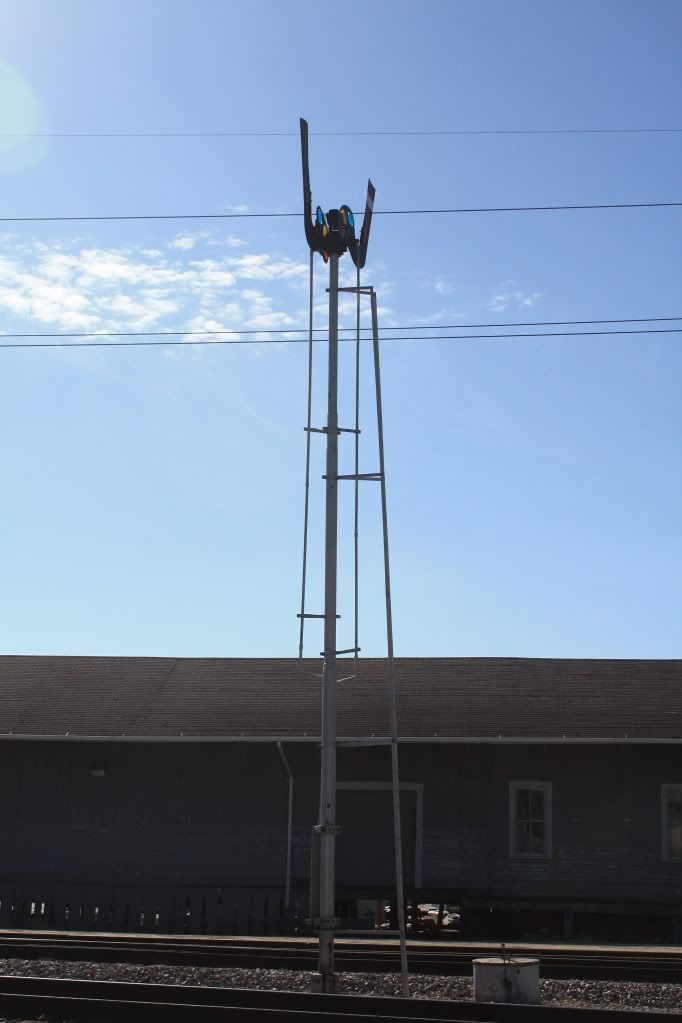 I was just surprised to see a semiphore in 2011.
Byron Hill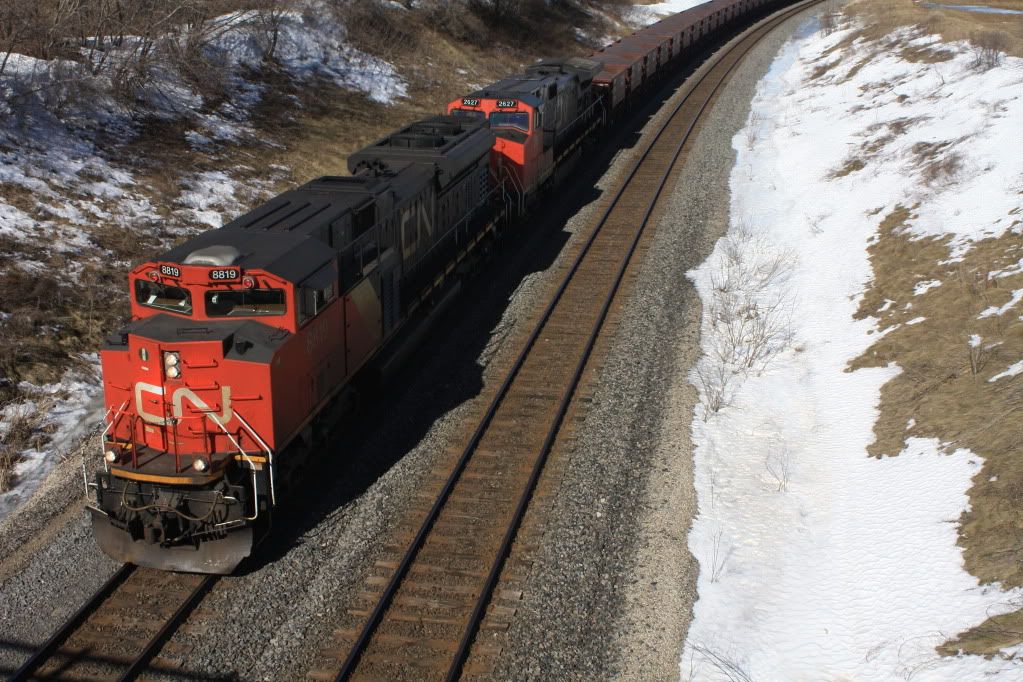 A loaded CN taconite train on Byron Hill.
The long string of ore jennies.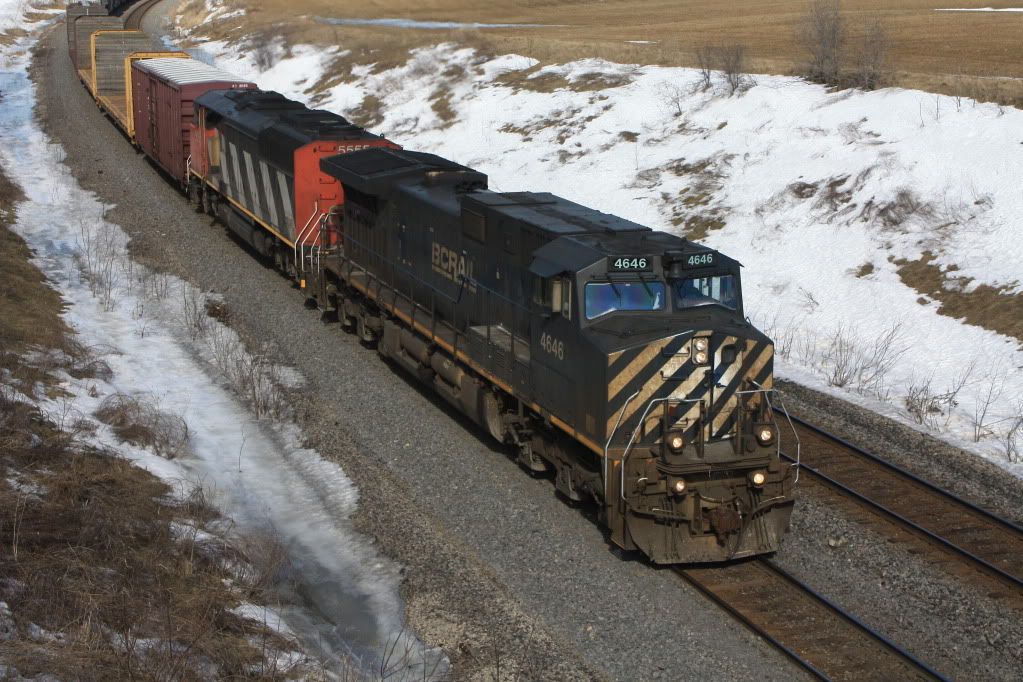 A mixed frieght headed by a BC Rail unit and a SD60F.
Slinger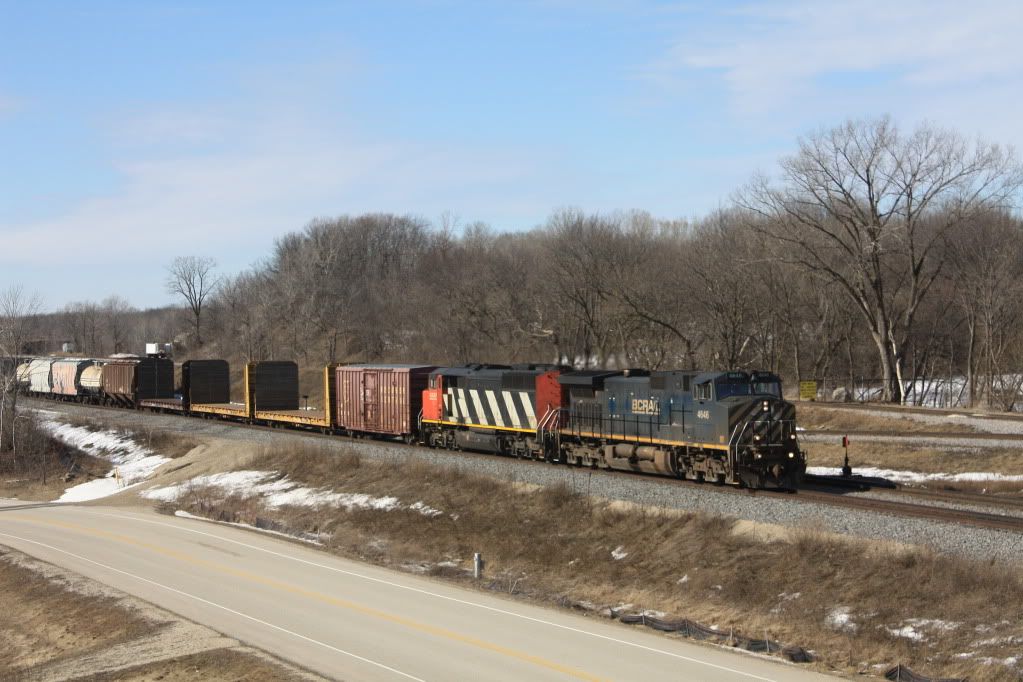 I chased the BC Rail unit down to Slinger, to get a shot of it there.