I work on tugboats in Puget Sound, mostly out of Seattle now and in my opinion, Seattle has by far the most visually appealing skyline from the water of any city on the west coast from both a daylight and night perspective.
For anyone who was lucky enough to have been in Western Washington on the afternoon of 10/29/10 you know what amazingly beautiful day it was for the last week of October. While waiting for an inbound container ship on that day, I caught this northbound loaded coal train surrounded by Fall colors near Pier 70 / Myrtle Edwards Park.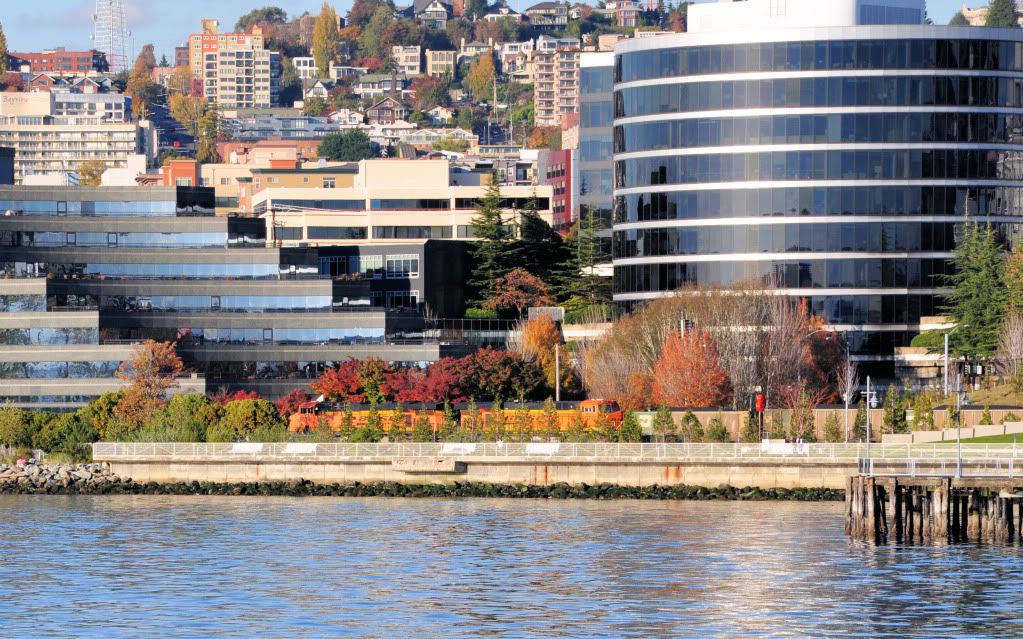 Tail end of the same train. The building in the lower right is the Edgewater Inn.
No trains, but just had to share. This was taken from a dock, the tug moves too much for night shots.